How can I reuse or recycle … lots of sawdust/wood shavings?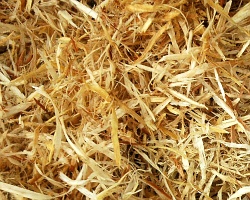 We've had an email from Phillip Levenson:
I own a joinery manufacturers and i produce a lot of wood shavings which is mixed softwood and hardwood shavings and some dust i am struggling to dispose of it quicker than i can produce it.
I have a couple of people who take it from me who own horses. Do you know of any other ways of maybe recycling the shavings?
Untreated and unpainted wood can be composted but any reuse ideas?
(Photo by slafko)
Related Categories
garden
,
hobbies
,
items
Search for other related items