The Recycle This Guide to Recycling at Christmas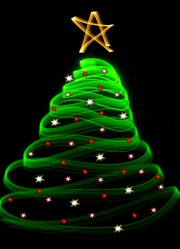 Hark the herald angels sing;
"we should all recycle that thing;
Please the earth", the angels cried;
"it's easy with the Recycle This guide!"
Mid-afternoon, 25th December. You're slumped on the sofa surrounded by kith, kin and a mountain of rubbish. Even if you could see past your pudding-filled belly, you still wouldn't be able to see your feet because everything below knee level is submerged in a sea of wrapping paper, toy packaging and Christmas card that were knocked off the mantelpiece when someone, not naming names, thought it would be a good idea to try out their new remote control helicopter in the house.
So what can you do with all that rubbish? You can recycle and reuse it, that's what!
Here some helpful hints on reusing and recycling all that stuff – including some crafty ideas particularly aimed at kids.
How can I reuse or recycle Christmas wrapping paper?
Shred pretty coloured wrapping paper to use as colourful light but protective packaging around future gifts.
Like newspaper, wrapping paper is great for cleaning windows and leaving them streak-free – use it instead of paper towels or a cloth. (Avoid using the shiny/plastic stuff though.)
One for the kids: thin paper like wrapping paper is great for origami – use it to make Christmas-themed decorations or to give to friends. You can also cut out pictures of penguins, stars or cartoon characters to decorate dull notebooks – or make decorations for next Christmas.
How can I reuse or recycle Christmas cards?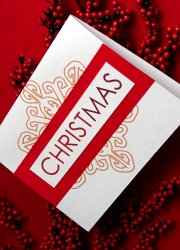 The easiest thing to do with pretty Christmas cards is to cut out a square or rectangle from the design to use as a gift tag on your presents next year – use pinking shears or cut out a wavy edged template to make them more interesting. Taller strips could be used for bookmarks too.
They can also be use to make spherical Christmas tree decorations/cat toys!
One for the kids: Christmas cards are just the right thickness for loads of craft projects – keep a stash for using throughout the year. Make little boxes to keep little things (like erasers or badges) tidy, for the inside "rings" of pom-poms, or use them to make stencils or templates.
How can I use up leftover bits of turkey?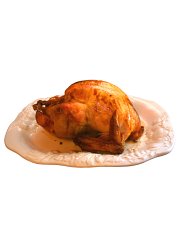 Use leftover lumps of meat in a curry with either parsnips or chickpeas – or instead of chicken in a white chilli. It also goes well with strips of courgette and mushrooms in the green Thai curry sauce, mmm!
Smaller bits pulled off bones can be used in a risotto – with leek or butternut squash perhaps? Use pearl barley if you fancy something a little more filling than rice.
Boil up bits of skin and bones with onion, garlic, herbs and leftover bits of (raw) veg like celery and carrot to make a stock which can be used in stews and soups – stock can be frozen too.
How can I reuse or recycle Christmas trees?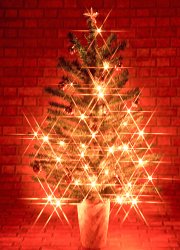 Most council tips in the UK at least take old Christmas trees and shred them to make ground-cover for use in their parks – if you can't take it to the tip yourself, your council refuse collection might be able to pick it up from your home: call or check their website to see.
Strip the needles from their branches and use as naturally pine scented pot pourri or to stuff pin cushions. You can even use them in cooking!
Christmas tree needles can also be used to restore balance in a compost heap – they're rather acid so balance out alkaline things, like wood ash.
One for the kids: Get an adult to help you cut some of the bigger branches in small sections then make them into cute little animals – like reindeer decorations for next Christmas for example.
More Recycling at Christmas
(Photos by LuisFico, zerobug, singhajay, pixelbase and alainap)