How can I reuse or recycle old glasses/spectacles?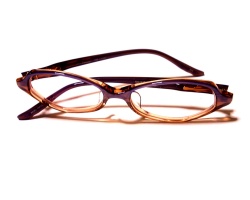 After some in-depth testing last week (closing one eye then the other, note blurriness, rinse, repeat), I suspect it's time for me to get some new glasses.
I get new glasses every other year or so: partly because with the ones I pick, it's about the same cost to get completely new glasses as it is to get lenses replaced in my existing frames and partly because after wearing them for at least 12 hours a day, every day, after a couple of years I fancy a change.
Anyway, I have a number of old pairs of specs hanging around the house – as spares and for wearing when decorating etc. But what else can I do with them?
I have a feeling some charities collect them for redistribution overseas – anyone know of any charities in particular?
Or does anyone know any companies that make it financially viable to replace just the lenses?
Best Suggestions
Pass Them On: lots of charities collect old glasses for redistribution overseas – many have drop-off points at opticians' branches or high street charity shops – see comments below for more details.
See the comments below for more suggestions and ideas
(Photo by capetan)
Related Categories
household
,
items
Search for other related items