How can I reuse/recycle foil bag linings to make a solar cooker or the like?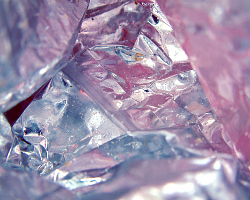 We've had an email from long-time commenter Melinda:
I've recently been struck with the foil linings of snack bags, and even dog food bags. Has anyone used these to create something solar, such as a cooker? What items have been put to solar use and how?
Making a solar cooker is on my to-do list for this year but I've not done it yet (and probably missed the hottest, sun-powered days – doh!) so I can't advice on that. Anyone else got any experience making those? I was probably going to make something like this cardboard one to start with.
I also wonder if they'd be useful as soft mirrors behind plants, to reflect a bit of the light to the non-sunny side of the plant — a similar idea but, hopefully, without the cooking!
Any suggestions or tips for Melinda? Or any other solar related ideas?
Related Categories
garden
,
household
,
packaging
,
reverse this
Search for other related items