Jam sponge – sponge tampon – giveaway!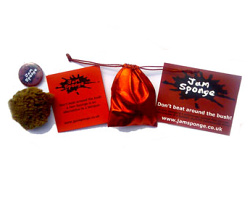 In honour of International Women's Day on Monday, we're having a week of women's health and sexual health themed posts here on Recycle This – with lots of related giveaways.
It's great having so many wonderful things to give away – the range of green, reusable sanitary products available these days is amazing — really something for everyone, whether you're a pad user or want something inside instead.
There is a quite a lot of buzz around menstrual cups – like the Mooncup we're giving away – at the moment but chatter about menstrual sponges isn't quite so common – which is a shame because they're a great natural option and these ones we've got to give away? BEST. NAME. EVER.
Jam Sponges are natural, unbleached sea sponges, sustainably harvested from the Mediterranean Ocean and used a bit like tampons – inserted into the vagina, they soak up menstrual fluid before it has a chance to escape into the wild. Unlike tampons though, they're chemical-free, won't cause Toxic Shock Syndrome and won't cause a giant pile of landfill/block sewers. Treated with care, each sponge will last a year and is fully biodegradable so can compost when you're done with it.
Plus – PLUS – they come with a shiny bag to keep the spare in AND a badge. (Do take the badge off the sponge before inserting ;) )
We've got two sets of these fab things to give away – again, they're courtesy of the lovely Rachael at Moon Times. Just leave a comment below (doesn't have to be long – "hi" or "jam sponge? hahahaha, that's fantastic – puntastic!" will do ;) ) before noon (GMT) on Monday 15th March and I'll pick a winner at random.
I'm happy to ship internationally and remember to leave your email address in the email address field – it won't be published on the site but let's me get in touch with you if you win.
UPDATE – Monday 15th 2010
Thanks to everyone who entered. Our lucky winners are…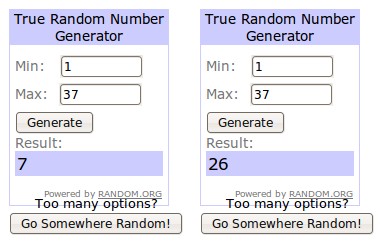 urban craft and Rachel! I'll be in touch with you guys soon to get your addresses.
Thanks again to Rachael at Moon Times for providing the sponges – a great green alternative.
Related Categories
bathroom
,
items
,
medical
,
reduce this
Search for other related items