Fairtrade (and vegan) condoms giveaway!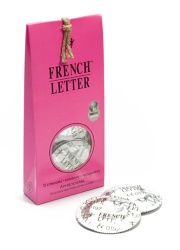 For our final giveaway of the week, we're moving on from sanitary products to condoms – sustainable, fairtrade condoms from French Letter.
Earlier today we started discussing which contraceptive methods are best for the environment but in certain situations, condoms are the only option – they're the only contraception that protects against STIs.
French Letter condoms are made from latex sourced through FairDeal Trading, paying a Fairtrade premium for latex rubber: we often think about Fairtrade food items but not so much other things. The price premium paid through FairDeal Trading is used not only to pay fairer wages but also to provide a better working environment for those on the rubber plantations and better education opportunities for the workers' children.
The rubber supply is sustainable too – from plantations certified by the FSC – and unlike most condoms which include milk extracts, they don't contain any animal products or derivatives so are suitable for use by vegans.
We've got two packs of condoms to give away – their Aphrodisiac selection — ooh scented!
As with the washable pads, the Mooncup and the Jam Sponges, if you want to be in with a chance to win, all you have to do is leave a comment below (doesn't have to be much – just "hi" will do, or "if I was designed condoms scents, they'd all be banana or sausage…") before noon (GMT) on Monday 15th March. I'll pick two winners at random after that.
(Don't forget to leave your email address in the email address field – it won't appear on the website but allows me to contact you if you win.)
UPDATE – Monday 15th March 2010
Wow! Loads of responses! Thanks to everyone who entered. Our lucky winners are…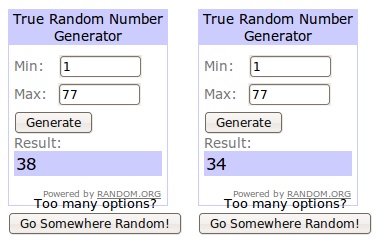 Gary Hughes and Elizabeth Burton. I'll be in touch with you both soon to get your address.
Thanks again to French Letter for supplying the condoms – and showing us all that Fairtrade doesn't just apply to things you put in your mouth food. ;)
Related Categories
bathroom
,
items
,
medical
,
news
Search for other related items