Mooncup giveaway!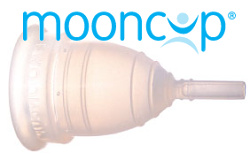 Following on from yesterday's washable sanitary pad giveaway (there's still time to enter the draw if you want a shot at them), today we've got a Mooncup to give away. More free green stuff – hurrah!
Menstrual cups – silicone cups that are inserted into the vagina to catch menstrual fluid – are all the rage at the moment — and it's not hard to see why.
Mooncups are made from medical grade silicone and will last for years and years. It's such a waste saving when you consider the average woman uses around 12,000 disposable sanitary products during her lifetime!
Mooncups are not only good for the environment, they're better for your body than chemical-packed tampons or plastic coated sanitary pads. They're great for people with heavy flows (because they collect three times as much fluid as mainstream sanitary products) and also for light ones (because they don't dry out the vagina's walls like tampons can, so are easier to insert and remove).
Because they're worn inside the body, they can be used while swimming and doing other sports too – a fantastic alternative to tampons really.
If you've ever wanted to try one, now could be your chance – just leave a comment below (just "hi" or "gimme! gimme!" will do ;) ) before noon (GMT) on Friday 12th March and I'll use a random number generator to pick someone to win.
(I'll pass the details of the winner onto Kath at Mooncup to make sure they receive the correct size for their situation/time of life.)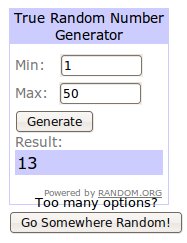 UPDATE – 12pm Friday 12th March 2010:
Entries are now closed and our lucky winner is comment 13 – congratulations Hannah! I'll pass your details onto the Mooncup people so they can make sure you get the correct size cup.
For the rest of you, don't forget you can buy your own Mooncup direct from Mooncup or through stockists around the world.
If you want to try something a bit different, there is also still time to enter our Jam Sponge – sponge tampons – giveaway!
Thanks to everyone who entered and thanks again to Mooncup for donating the prize.
Related Categories
bathroom
,
news
Search for other related items