Book review: Garden Eco-Chic by Matthew Levesque
A few weeks ago, I was sent a couple of gardening books by Timber Press to review here and on The Really Good Life. This is the first one – Garden Eco-Chic by Matthew Levesque.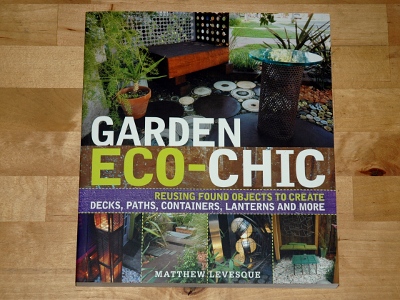 The subtitle of this book is "reusing found objects to create decks, paths, containers, lanterns and more", so it's quite clear why it fits a recycling site – it's about reusing and recycling old stuff for a new purpose in the garden. Right up my street! I don't usually like re-making inspiration books because they often focus on some very lucky finds for their key pieces and while that is the case with certain things in this book (the rusty gabions that crop up again and again, thirty 1970s light fixtures from a hotel, a stash of spectacle lenses), there is plenty of attention paid to easier to source things – piping, old sheets of metal, and scrap wood or stone – and where to get them.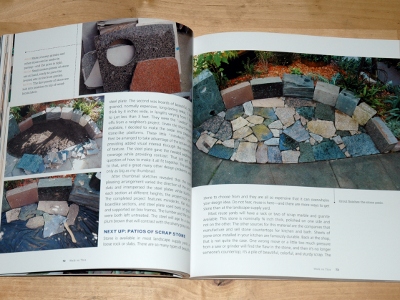 It also included some useful sections on general skills – which tool to use for which job, how to cut difficult materials like polycarbonate sheets or steel, and advice on patinas & finishes to make newish wood or metal look more interesting.

The thing that surprised me most about the book compared to other similar books though was the amount of text. A lot of these types of books are light on text, heavy on pictures but that isn't the case with this book – there are a lot of lovely pictures but there is also a LOT of text. I'd started out thinking it was a how-to book but it's much more of a "this is how I made this finished garden" story, with some suggestions on how we the reader can recreate certain bits of it ourselves – not a bad thing per se but not what I'd expect from this type of book. The how-tos that are included don't exactly make it easy for someone to follow his lead. For example, this is a how to make a fence/divider.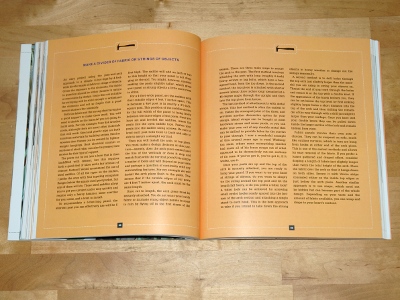 And how to make a beam bench.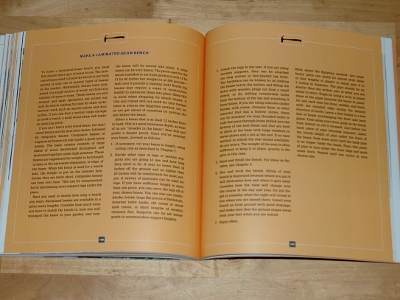 At least that second one is divided into sections but still, not exactly easy reference guides and as far as I could see, none of the how-tos have "in progress" pictures, just a few of the finished items. I was actually confused because the first how-to – using four old windows to create a table base – is called a "beginners project" but it doesn't include any pictures at all. I expected to turn over to see another page of steps and pictures of at the very least the finished item but over the page was another project (which did have a picture). I thought I'd missed something until I flicked further into the book and saw more how-tos like that. If I'd bought this book hoping for some how-to guides, I'd be very disappointed.
As my garden is includes a lot of patio-ed areas, I'm always interested in salvaging things to use for containers/tubs and there is a chapter dedicated to containers. It included a section on building containers/raised beds from timber (although just the theory of it – how he made his, really) and on making your own containers out of concrete (which I think is an interesting idea – and is largely the subject of the other book I have to review – but isn't really a recycling thing in my opinion), but the most interesting part to me was turning piping into planters, including a how-to make a solid bottom for an open tube. That's probably going to be the best idea I'm taking from this book as piping and other wide-diameter tubing is generally much easier for me to find than enough stove burners and door knobs to make an admittedly delightful garden path.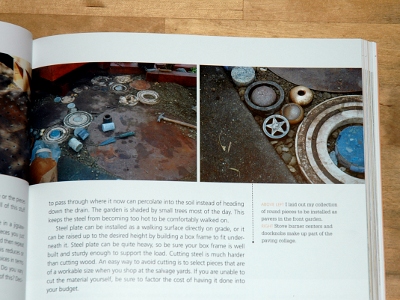 For me, I think the main problem with the book was that it is focused on creating a style and an interesting space to sit in, rather than a practical garden for growing your own fruit and veg, or even really for maintaining year on year. I'd imagine the clear acrylic drainpipe filled with glasses lens would look a lot less chic when coated in algae or accumulating leaf matter, and ditto the off-white "tumbled ceramic dish" pieces which were used instead of gravel on the ground. Perhaps I'm not quite the target market because I have more than enough to do in my garden without cleaning that sort of feature regularly.
Lastly (because it seems a petty complaint), it was too American-ised for me. It was (re-)published by a British publisher for a British audience but it is still packed with Americanisms. Some stuff – like references to "trash" and "the city sidewalk" – isn't too much of a big deal but there were slightly less common terms used as well ("stucco" for what we call render, and "canola oil", or rapeseed/generic vegetable oil) and a paragraph about the impact an "arbor" would have on our "square footage" and how that might increase our "property taxes" if it goes against "local building codes" or ordinances. As I said, it feels a bit petty to pick on alternate words or spellings but it's clearly not been written for a British audience and that makes me wonder what's been left out that would be relevant to us on the rain soaked isle with its own quirky laws and customs.
The measurements are all in the USian style too – I realise a lot of Brits still use imperial measurements but a lot of us younger people (and the official style is to) use metric and I personally find references to ⅜ screws/drill bits or gallons confusing. As if predicting this, there is a conversion chart at the back of the book for lengths but even that doesn't seem quite right, talking about centimetres when we'd talk in millimetres. Speaking of the back of the book, there is a "resources" section – nearly two pages of national and regional resources in the US & Canada but only half a page of general resources for British readers. I'm not a book editor so I don't know for sure, but how hard would it have been to change to using more appropriate measurements (ie, the ones that DIY suppliers/manufacturers use here) and including more resources for UK readers? To be frank, I don't care about the phone number for a scrap yard in Phoenix, Arizona and it feels a bit lazy to include it in a book intended to be sold to the British market.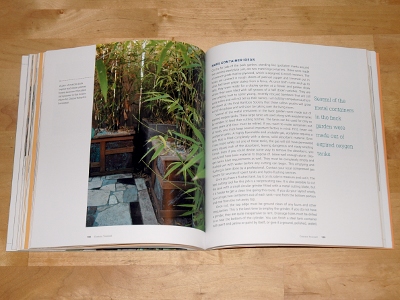 Conclusion/tl;dr: Matthew Levesque's Garden Eco-Chic does look nice: it includes lots of great pictures and aside from being overly wordy, is well laid out. It also included plenty of creative, inspiring ideas and information about sourcing materials and working with them. I imagine it would be useful if you're interested in garden design theory too as he explains a lot of his choices in great detail.
But if you're looking for a practical guide or want to create a garden with the emphasis on practical rather than pretty, I don't think this book is for you.
Related Categories
garden
,
news
Search for other related items