How can I reuse or recycle old, used notebooks & jotters?
We're having a book themed week here on Recycle This: check out our other posts on reusing & recycling books in general, damaged books in particular, and some of our favourite how-tos & handmade crafts to buy using old books.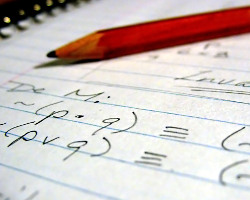 I'm both a scribbler – both writing & drawings – and a hoarder, which means I have a whole lot of old notebooks, exercise books and jotter containing school/college or work notes, half finished stories and really bad little sketches. I do like flicking through them, remembering different projects & times of my life, but at the same time, I realise that they're mostly just clutter.
Sometimes I'm good and throw out a bunch of them – removing any clumps of blank pages for use as scrap and, in the case of ones with polypro plastic covers, keep the covers for reuse too (mostly as covers for homemade scrap paper notebooks). Since the ones I've had are usually spiral bound or simple stapled notebooks, the used papers can go into recycling, the compost bin or for use as firestarting tinder without any worries about binding glue. But it's so hard to destroy them. All those hours of work creating the sentences or pictures contained within!
Does anyone have any ideas for reusing or upcycling such notebooks instead of just recycling/burning/composting them? Anyone done anything crafty with kids' school books to preserve their work?
Related Categories
household
,
items
,
office
,
paper & stationery
Search for other related items