How can I reuse or upcycle trainer socks/glove socks/foot socks?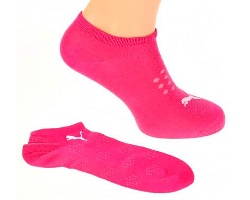 About seven or eight years ago now, I had a bit of a thing for trainer socks/glove socks/foot socks — those socks that stop before your ankle so they almost disappear in trainers/sneakers — and bought quite a few pairs to wear for work.
Now seven or eight years later, arrgh, I hate them. They always slip down so my trainers rub the back of my ankle, and they're useless in walking boot style shoes where you need the protection further up as well. It's not even a "hide-the-unsightly-cuff" issue any more because my jeans are always way too long so you can barely see my shoes, let alone a gap between the hem & the shoe, and on the very, very rare occasion I wear a skirt or shorts, I'll be more than likely wearing them with nice no-sock shoes or flip-flop/sandals anyway.
After slowly growing to despise them over the last couple of years, I decided to evict them from my sock drawer last night. I counted 24 pairs. Yes, I clearly had a big thing for them seven or eight years ago.
Anyway, now I have 24 pairs of ankle-cuff-less foot socks which need reusing or upcycling. They've all been well used so aren't really in a position to be passed along – but equally, have a bit more life in them than to just become cleaning rags — so I'm looking for upcycling ideas really.
Some ideas I've had so far: attached two pairs together to make above-ankle socks; Alice's moth-repellent idea; stuff with cat nip to make a cat toy; use them to make sock monsters (although they're mostly plain so might be dull).
Any other ideas?
Related Categories
clothes and fabric
,
items
Search for other related items