How can I reuse or recycle old plastic patio furniture?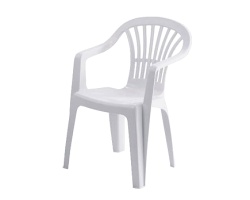 We've had an email from Charlotte:
We've been tidying the garden for winter and want to get rid of the nasty white plastic garden furniture which has been in the garden for years. How can we recycle it?
If they're still structurally sound, it would be better to let someone else continue using them – offer them on your local Freecycle/Freegle group. Even if they've been out in the elements for a while, they'll probably clean up with a scrubbing brush and a bit of elbow grease.
In terms of actually recycling them, garden furniture is often made from PVC (plastic code 3) which can be recycled but isn't widely collected post-consumer.
Any reuses?
Related Categories
garden
,
items
Search for other related items