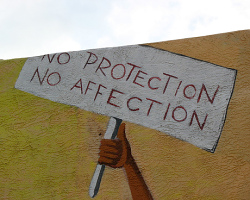 In honour of International Women's Day at the start of the week, we've had a week of women's & sexual health themed posts and giveaways. Up until now, they've been more focused on the wonderful range of green sanitary options available but I wanted to shift things on a bit today.
I've been thinking about the topic for today for a while – I've just never had the time to do all the research on the area I'd planned so I thought I'd open it up for discussion instead.
It's an inflammatory statement that annoys a lot of people but it's true – one of the worst things you can for the environment as an individual (well, two individuals) is have a child. Even if you do everything you possibly can to minimise their consumption and waste, the child still going to use up a helluva lot of the world's resources in their lifetime. That's not necessarily a reason not to have a child – but it's a reason to be careful to make sure you don't have them by mistake.
So what's the best contraception as far as the environment is concerned?
Continue Reading →