Recycling for charity: how to set up a money-raising scheme?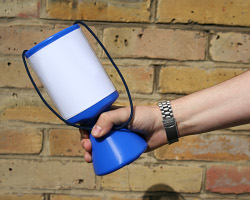 I regularly get emails from people involved with small charities asking how to set up recycling programs that will help them raise money for their cause.
Collection/recycling programs have been part of charity fundraising for a long time, but recently most seem to have moved from collecting large amounts of low value items (such as stamps or milk bottle tops) to collecting more valuable items (such as broken jewellery, mobile phones or toner cartridges). There is a lot of competition now for those type of items – not only between the charities but because it's so easy for people to sell them online themselves – but it's still a good income stream for certain charities.
So how can smaller charities set up their own recycling schemes?

First, you need to identify an item or items to collect. While lots of charities do well selling random items – whatever is donated to them – through shops, jumble sales or eBay, if you want to run a dedicated recycling scheme for waste materials, it's better to focus your time and attention on no more than a couple of items to start with.
When picking the item/s, you need to think about a few things:
where will the item come from (individuals? workplace/organisation collections? businesses?)
who else is collecting the item (ie, who will be your competition?)
who will buy the item from you (ie, how will you turn the collected items into money? You might just be able to use existing consumer-facing service, for example, selling collected phones through one of the many phone recycling websites. Other items might involve liaison with usual business-to-business waste management companies. There is no point collecting something that you can not sell on in one way or another.)
how much will they pay you for each item/set of items (and is that amount worth it for the amount of time/effort you had to put into collecting it)
could your group add value to the collected items using their skills or resources (eg, upcycling old textiles into new items or pre-sorting bulk matter).
The specific logistics of the scheme will be determined by the item chosen – and in a circular way, also need to be considered when choosing the item in the first place.
how will it be collected (at a shop/specific location? through drop bins? through the post? via individual collection? will these collection methods have any associated costs?)
where will the items be stored before they're sold on (if going to be collecting a large volume of small value items, then you'll need a lot of space; if you're going for a higher value items, it needs to be more secure)
if the collection/storage will have additional safety or insurance implications that will cost your charity money (public liability insurance, employers' liability insurance, premises insurance…)
how the item will be delivered to the buyer (some b2b companies might collect but others might require you to deliver or pay for postage)
who will manage the collection, storage and delivery of the items.
Once you've thought about all the above and decided to collect a particular item or items, you need to think about how you're going to promote the scheme. Some of the questions above might lead to obvious promotion ideas, eg, well signposted drop bins are a promotion as well as a collection spot, you just have to get those bins somewhere public. If you're collecting something niche, or something that isn't often collected post-consumer, definitely put something on the web about it – and email me so I can do a post about it on here ;)
Have you set up a recycling scheme for a charity? Do you have any advice to pass on? Is there anything else that needs to be considered? Got any suggestions for items that charities should collect? Or should avoid collecting? I'd love to hear your thoughts on this.
Related Categories
business
Search for other related items