How can I reuse or recycle the cardboard or plastic sellotape cores?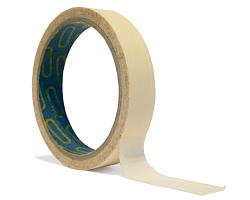 I was packing up some parcels the other day and so I didn't lose it amongst all my mess, I slipped the sellotape onto my wrist like a big bangle.
Ooh, I thought, I bet once I've used up all the sticky tape, I could cover this in something like fabric, wool or wire and make a proper fun bangle.
And then I thought, hmm, I wonder what else I could use it for? And if only I knew of a website where I could put that question out to the wonderfully creative world and see what ideas they could come up with. If only!
All the ones I have are cardboard so they could just go in the recycling bin – or the compost heap since they're usually not inky or anything – but I do like reuses. So, any ideas?
And what about those tiny plastic ones you get on Scotch tape rolls?
(Photo by hberends)
Related Categories
household
,
items
,
office
,
paper & stationery
Search for other related items