How can I reuse or recycle … saucepan lids?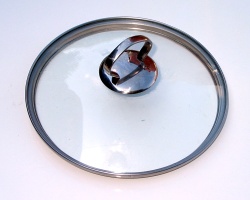 We've had an email from Sue, asking:
What can I do with spare saucepan lids? I've just cleaned out my cupboard and I've got loads of old ones that don't match any of my current pans – some of them are probably older than my teenage children!
Well, firstly Sue, you can give them to me! We've only got one lid so have to juggle it around if we're cooking multiple items that need lids. There are probably a large number of people in a similar position so you could probably Freecycle them in your local area. Lids are great for making cooking more efficient – saves all that excess heat escaping into the kitchen – and recycling them between people that need them means it better for the environment on two counts.
But aside from that, any other suggestions?
Related Categories
household
,
items
,
kitchen
Search for other related items