How can I reuse or recycle zip lock coffee bean bags?
I had one of those "it's amazing how things mount up" moments the other day when I opened our tea & coffee cupboard and was confronted with this: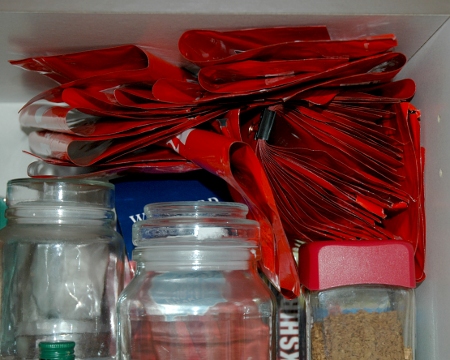 They're all empty, flattened out version of these: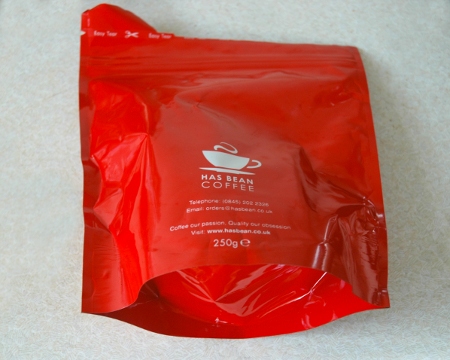 John likes his coffee.
To be fair, he does prefer quality rather than quantity and these represents many many months of coffee consumption but still, it's a lot of plastic.
Some details of the bags. They've got a zip lock closing at the top – but also a "breathing" pore so aren't actually water or air tight. They've got a gusset bottom (as you can see from the second picture). They're about 20cm/8ins square. They smell very strongly of coffee. They're very, very red.
One idea I had was to make a shopping bag along the lines of this one (which uses cat food pouches). Or using the same patchwork principle to make a storage box for all John's coffee paraphernalia.
(I'm also going to contact the coffee company to see if they have any recycling advice.)
Any other suggestions for reusing or upcycling them?
Related Categories
food
,
household
,
items
,
packaging
Search for other related items