How can I reuse or recycle storage heater bricks?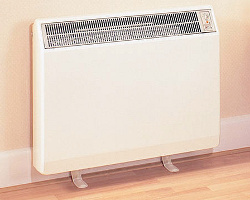 Carole sent an email asking about storage heater bricks:
does anyone know what to do with old storage heater bricks? Just had 4 old heaters taken out and I suspect the plumbers will just take the lot to the dump so want to see if I can save them and reuse them or find somewhere that can recycle them.
In one of my past lives, I was a labourer, helping renovate student houses during a summer holiday, and we had to remove some storage heaters once and let me tell you, those boys are HEAVY.
As a minimum, I'd offer them on Freecycle/Freegle in case someone can use them … for something. The only thing I can think of on this delightful Monday morning is infill for landscaping but I'm sure there are more useful reuses for them than that…
Any ideas? What about recycling options?
Related Categories
household
,
items
Search for other related items