Five fantastic things to do with overripe fruit
"Overripe" is a bit of a euphemism – I mean fruit that's past its raw eating prime. Fruit that's going off a bit, frankly. I don't mean mouldy or otherwise rank fruit, just fruit that's just not as fresh as it once was.
Bake fruity breads, cakes and muffins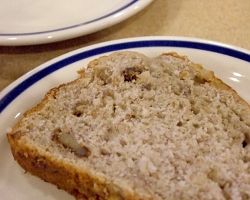 I'm pretty sure everyone knows that overripe bananas make THE BEST banana bread, right? When they're brown and soft, they are easier to mush, sweeter and more banana-y. There are thousands of banana bread recipes out there from the simple to the … well, not complex but slightly less simple.
Other verging-on-too-soft fruit can used for baking too – orange muffins, summer berries including strawberries can be used for an oat-topped "crisp" pudding, and of course apples can be crumbled, pie-d or stewed.
Freeze citrus fruit juice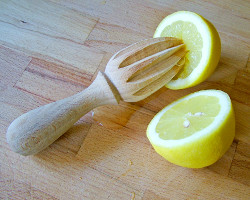 Citrus fruits don't follow the same sliding scale of ripeness as other fruit – they're either good or they're bad, no real inbetween.
If you've had some oranges, lemons or limes in your fruit bowl for a while and don't think they'll last much longer – act now! Squeeze the juice out of them and freeze it in ice cube trays for use in future cooking.
Or if that's too much, cut them into wedges or slices and freeze them separated out on a cookie sheet (once they're frozen, you can put them in a bag or box – but freezing them separately prevents them from sticking together so much). They can them be used in drinks – working as both fruit and ice cubes.

Turn it into a smoothie, pureed sauce or jam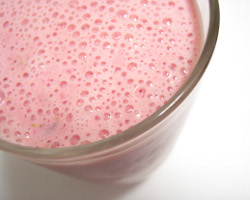 If the fruit is already going soft, why not take advantage of that and turn it into a smoothie, pureed sauce to have with yoghurt or ice cream, or a jam?
Overripe fruit is fine for this type of thing – but cut out bits that are seriously bruised.
(Also for jam making, note that the fruit loses pectin the more ripe it gets, so don't rely on the fruit alone to do the jamming – use a jam sugar with added pectin, or liquid pectin as needed.)
Turn it into nourishing facial masks or hair conditioners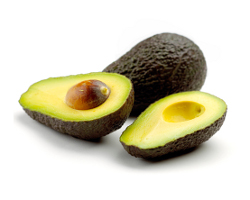 If the fruit is past the stage where you'd happily eat it, how about using it for a home facial instead?
Overripe mangoes make great facial masks – add oats for an exfoliating element.
How about overripe bananas & avocados instead? Avocado also makes a great hair deep conditioner for dry hair.
Ripen other fruit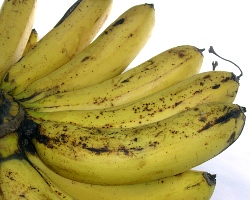 Bananas, apples, peaches and pears give off ethylene gas when ripe (and overripe) – which causes other fruit (except for citrus fruits) to ripen faster. Pop a ripe-to-overripe banana or apple in paper bag with unripe fruits or veg like tomatoes – and they'll ripen faster.
And don't forget that non-edible skins can also be used for different things too – such as orange peel as firelighters, banana skins for nourishing leather or dry lemon rind in pot pourri or as a garbage disposal/bin freshner.
What do you do with overripe fruit? Any favourite recipes?
(Photos by monkie1013, stevekrh19, aschaeffer, Brybs and rolfa)
Related Categories
5 fantastic reuses
,
food
Search for other related items