Definitions for being green: you a treehugger, a hippy, a Bright Green?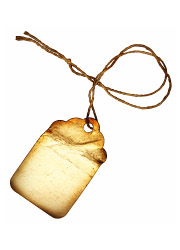 Over on The Really Good Life today, I've asked a question:
I'm asking how people who grow their own food, making their own stuff, cook their meals etc define themselves — I might be alone on the issue but I don't like calling myself "self-sufficient" because I'm not and I never will be, so it seems wrong & naive to call myself that. So I'm asking what other people in a similar situation call themselves or how they define their lifestyles.
I think there is similar terminology issue in the green sphere too – how do you define your green activities/lifestyle?
I see a lot of people taking back what were formerly insults: people calling themselves treehuggers, or crunchy, or "green freak", "a greenie" or "dirty hippy" (all three phrases I've used to describe myself in the past week).
Aside from the general catch-all "environmenalist", more serious/official labels stem from the idea of Bright Green, Light Green or Dark Green environmentalists – Bright Greens believe the way forward is through better designs for living, new technology & social innovation largely within the current political & economic society. For Light Greens, environmentalism is a largely a lifestyle choice and Dark Greens want to overthrow wasteful capitalism & hug the world until it stops crying.
What term(s) do you use/prefer when talking about yourself and your lifestyle? I'd love to hear your thoughts on this!
Related Categories
dilemmas
Search for other related items