What can I reuse to make washable sanitary pads?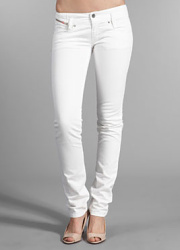 In honour of International Women's Day yesterday, we're having a week of women's health and sexual health themed posts here on Recycle This – with lots of related giveaways.
Yesterday, we were talking about how great reusable, washable sanitary towels are – much better for your body, your wallet and the environment than plastic disposable ones. Rachael from Moon Times has given us some wonderful handmade, super-soft pads to give away – if you'd like to be in the draw, just leave a comment on that article before Friday lunchtime (GMT).
But I know there are a good number of crafty people here who would prefer to make their own – and would prefer to make them by reusing and recycling old fabrics that might otherwise go to waste. Our grandmothers would probably have made them out of old sheets and the like but jersey cotton fabrics from old tshirts or baby clothes are probably better now – very widely available, thicker more absorbent and softer too.
I'm pretty sure I've seen knitted or crocheted pads too – although I can't any details now — does anyone know anything about making those?
Has anyone got any patterns or had any experience of making their own? Anything to try? Anything to avoid? Is it worth adding wings and if so, what fixing works best? Any suggestions welcome!
Oh and stay tuned – I've got another giveaway for later today!
(We all wear white jeans while on our periods, don't we?)
Related Categories
bathroom
,
items
,
reverse this
Search for other related items