How can I reuse or recycle lunch boxes?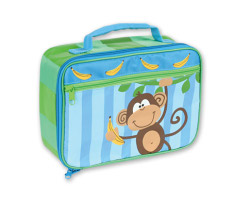 We've had an email from Sarah C:
My kids always need new lunchboxes, what can I do with the old ones?
The hard plastic square ones I used to have when I was little were good kid-size storage boxes so maybe encourage them to use their previous year's boxes as storage – for pens, letters & birthday cards, small toys – in their bedrooms. If they're a bit scruffy, they can probably be recovered or painted, and you could make old fashioned suitcase straps & buckles if the plastic catch has broken.
Insulated cooler bags seem to be more common that those though now and from what I've read Googling around, they don't seem to last as long as the hard plastic ones – not so easy to keep them clean. The material could be used to make coffee cup/beer can sleeves – or insulating pipes around the home where space is too tight for expanded foam.
Any other suggestions?
Related Categories
food
,
household
,
items
,
kitchen
Search for other related items