How can I reuse or recycle pretty, old perfume bottles?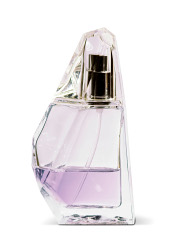 We've had an email from Jenny asking:
I have some old perfume bottles, they are so pretty they shouldn't just be thrown in the normal glass recycling.

Is there anything I can do with them, other that just display as an ornament. I don't want to do this, as I hate clutter. Any ideas?
For starters, some of what to do with old Tabasco sauce bottle ideas might apply here too – since both are small, pretty glass bottles with a tiny-teeny neck.
For sprays, I also like DJ's idea on the pump action spray bottle page – fill the bottle with water to use as a cooling spray mist on hot days.
Taking that a step further, you could refill the bottles by making your own scented body or room sprays using essential oils – if that's not your sort of thing, you could maybe offer the empty, clean bottles on Freecycle to someone in your area who would like to do that.
What else can you do with empty perfume bottles? Do you have any special ways to reuse them?
Best Suggestions
Pass on: Some people collect particular types of bottles – particularly vintage or exclusive brands. Check eBay and the like if you think you might have something special, or offer them on Freecycle/Freegle in case someone nearby would like to collect or reuse them.
Reuse: Refill spray bottles with water to make a plant – or person – mister, or add essential oils to make a room spray or insect repellent (citronella is a good oil for that). Alternately, they could be used as mini single-stem vases.
See the comments below for more suggestions and ideas
Related Categories
household
,
items
,
packaging
Search for other related items