Bags made from old advertising banners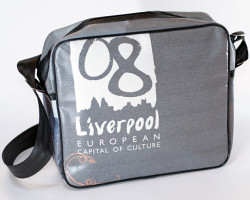 In a similar vein to Ecoist's bags from old movie posters, BannerBags makes, well, bags out of old banners. Specifically, PVC banners (the sort that hang on lampposts etc) and the tarpaulins used on the sides of trucks.
At the moment, they're concentrating on making bags out of banners used to advertise the Capital of Culture stuff in Liverpool – some of them quite obviously tied in (like the one above) but others are more subtle (like those below).
They've got a number of different designs available – flight bags (above), laptop/messengers (the Anglican Cathedral one below) and bowlers (like the hand one) – but are apparently open to suggestions if you fancy something else.
On a related topic, we're off to Liverpool tomorrow for the launch event of the Recycle Into Art week of workshops – should be fun :)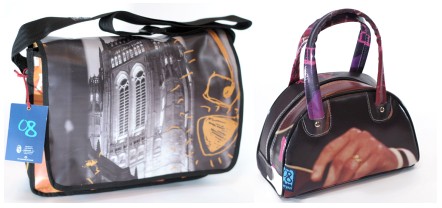 Related Categories
art & crafts using recycled stuff
Search for other related items