Recycling records into fun household items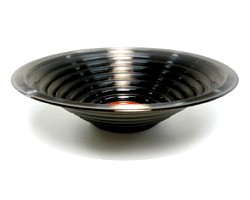 I've been thinking a lot about old vinyl records recently because of Renee's great idea of using them as a canvas for art and because of Kimberly's suggestion to poke holes in one to hold earrings – I think I'm going to combine the two ideas to make a cool jewellery display unit.
Anyway, thinking about these things reminded me of Jeff Davis' fab creations from old vinyl. Under the Vinylux brand, he makes a range of cool household items – bowls, snack trays, picture frames – and other things like cuffs (below left) and notebooks.
I especially like the picture frame (below right) – because the record is re-used in two ways: the outside of the record becomes the frame and the inside bit is used as a coaster.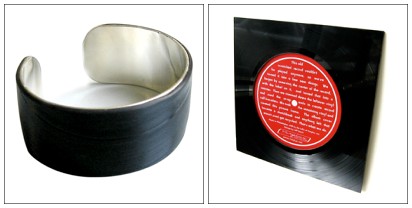 Related Categories
art & crafts using recycled stuff
Search for other related items