How can I reuse or recycle … tablet blister packs?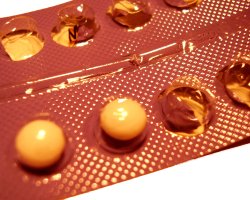 John pulled a muscle in his neck last weekend so has been sucking down ibuprofen tablets all this week.
Like the powdered baby milk containers, the blister packs are mixed materials – plastic for the "blisters" and foil underneath – does anyone know if they can be recycled?
Or anyone clever reuses for the blister bits? They're so small – and without a "lid" once the foil has been popped – that I can't imagine there would be many uses but I hate to think of anything as lacking a reuse. So suggestions?
(Photo by Vincitrice)
Related Categories
household
,
items
,
packaging
Search for other related items