How can I reuse or recycle … Q-tip/cotton bud sticks?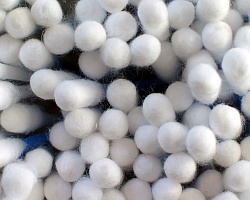 Had an email from Rani:
I've saved up the stems of old qtips (cut off the used cotton part) and now have a bunch of little paper sticks.
I'm planning to make a picture frame out of them but would like other more practical ideas before I do something decorative.
I've thought about this before too – we try to buy the paper sticked ones but sometimes can only get plastic ones (boo) – at least the paper ones will compost.
So any suggestions for little paper or plastic sticks?
(Photo by solneman2)
Related Categories
bathroom
,
household
,
items
Search for other related items