How can I reuse or recycle … old dentures?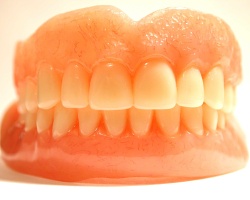 We've had an email from Diana Meyrick-Thomas asking if there are any recycling schemes for false teeth – anyone got any ideas? Are there any groups collecting them for redistribution overseas?
And what about reuses? As a veteran humourologist, I'd be tempted to make them into gag items for around the home (bottle opener? cookie cutter? biting doorbell cover?) but has anyone else got any more sensible suggestions?
(Photo by Fugue)
Related Categories
household
,
items
Search for other related items