What's greener – buy a new green car or fix up an old one?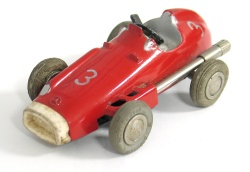 Ok, so obviously it's far greener to use public or human-powered transport but if you have to drive, what's better: to drive a more-energy-efficient new car (I'm thinking a standard petrol/diesel car, not an electric or hybrid one) or fix up and use an old car instead?
I suspect it's a balance of unnecessary consumption and waste versus ongoing inefficiency – but does anyone have any details about which is the better option? Are there any other benefits to a new car than that?
Does the amount of miles you do make a difference? And what about the electric or hybrid cars – do they swing the balance in the favour of a new car, despite the resources it takes to make them?
I would love to hear what everyone thinks about this.
(Photo by cwcav, c/o sxc.hu)
Related Categories
dilemmas
Search for other related items