How can I reuse or recycle single use medication vial flip caps?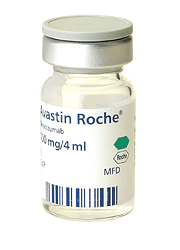 Over on the Suggest an Item page, Valerey explained:
I work in the medical profession and I open and use medications all the time. I was wondering is there any way to reuse the flip seals on the top of the single use vials. I have a quite a few and need some suggestions….thanks.
I'm not a medical person so I'm not familiar with the caps – but after a bit of time with Google Image search, I think I know what Valerey means – the flat top bit in that picture (if it's not that, please do let me know). It's a disc with a protruding centre, which seals into the top of the bottle. Some seem to have "flip off" stamped into them too, which seems a little redundant as it's inside the bottle but gives them a bit of fun attitude…! :)
People who know what they are: do you know if the caps come into contact with the medication at all, or is there another seal in between? If it does come into contact with the medication, that will probably limit the potential reuses – they look like they could be used as coins in a toy till/cash register but you probably wouldn't want kids getting their hands on them if they had the slightest traces of medicines on them.
And for those already familiar with them, any suggestions?
UPDATED TO ADD: lots of people have been asking for pictures of flip off cap creations for inspiration. Here are some that I can find – if anyone knows of any more examples, let me know and I'll add them to my list:
Related Categories
items
,
medical
Search for other related items