Fantastic stuff made from fused plastic carrier bags
I was going to write an article on different ways to reuse & recycle plastic carrier bags but then I started seeing such great pieces made from fusing the bags that I thought they deserved their own post — some really amazing stuff.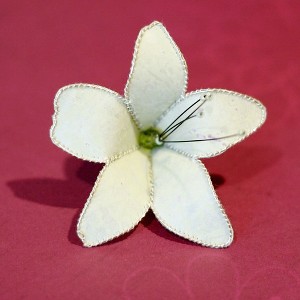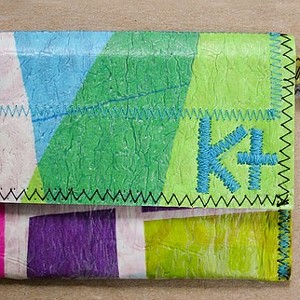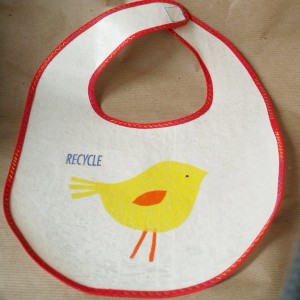 We all know to say "no" to carrier bags these days & use reusable ones instead – but in case you've got any of left over from before you saw the light… how to fuse together plastic bags. Rubbish Revamped in Manchester also run workshops on fusing plastic which are a great way to get started if you're scared of melting plastic!
(Photo of a very pretty hairclip by EmilyGraceSuitcase; a bold & fun wallet by kurbantrash; and a cuter-than-cute bib by recyclemoe)
Related Categories
art & crafts using recycled stuff
,
recycled jewellery
Search for other related items