How can I reuse or recycle bread bags?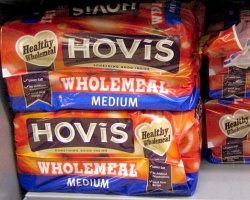 I can't believe we've not featured this already. We've covered stale bread, bread bag tags, how to make a bread bin recycling old stuff, and what to do with an old bread machine pan but not the bags that pre-sliced loaves come in.
Most pre-wrapped loaves (in the UK at least) come in LDPE bags – low-density polyethylene, ie, plastic number 4. They can be doorstep recycled in some places (check your local guidelines) and can be included with carrier bags at some collection spots.
But how can they be reused first? The most simple reuse is, of course, as a sandwich bag – but anything more interesting or creative?
(Photo by Richard George)
Related Categories
household
,
items
,
kitchen
,
packaging
Search for other related items