How can I reuse or recycle broken computer motherboards?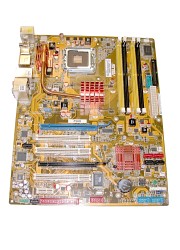 We were around at our friend's house the other night when John spotted a very cool looking piece of computer circuitry in the bin – a broken motherboard.
I've been wanting broken circuit boards for repurposing for a while – but there were too many big plastic slots/connectors on it for what I had in mind (namely using pieces of the circuit board to make jewellery or large flat pieces as notebook covers).
What else could be done with it? Are there any companies/organisations that specifically collect them for cannibalising/reuse/recycling or should they just be disposed of with other electronic waste?
Related Categories
items
,
technology
Search for other related items