Recycling all sorts of things in a crafty way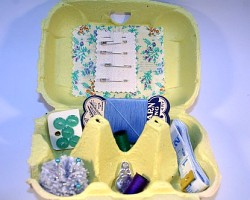 Continuing in our semi-regular series of crafters making cool things by recycling and reusing random stuff, let me introduce Lynsey of SwirlyArts:
I saw over on your blog that you wanted to know what people are making out of old rubbish and stuff that is normally recycled. Well I make lots of things in my Etsy store out of products that are destined for the recycle bin and I thought you might like to check them out. I turn egg boxes into sewing kits, old maps and magazines into envelopes, gift tags, badges and stickers and I make chicken shaped doorstops from second hand fabric.
All very cute – and inspiring – stuff. Browsing through Lynsey's Flickr profile, I particularly liked the Lego box gift tags (so colourful) and the old books (in her case a children's German dictionary) into envelopes. I, of course, also love the doorstop chickens – because who couldn't? ;)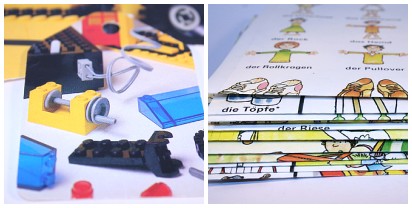 Related Categories
art & crafts using recycled stuff
,
household
,
items
Search for other related items