How can I reuse or recycle … sandwich packaging?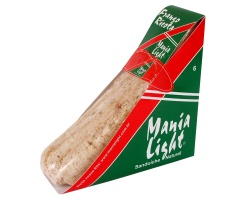 A suggestion from Heather:
I'm so bad. Every day, I buy those prepacked sandwiches rather than making my own. Sometimes I go to Pret and buy cardboard and cellophane wrapped ones, and sometimes I go to the yummy bakery up the road and get them just wrapped in cellophone but most of the time, sigh, I have to get those standard pre-packaged sandwiches in the triangular plastic wastefulness. I do feel bad while I eat them and not just because the sandwiches are bland and tasteless yet just cost me £2. What can I do with the packaging when I'm done with it?
(Photo by Asterisco, c/o sxc.hu)
Related Categories
items
,
kitchen
,
packaging
Search for other related items