How can I reduce my energy usage/heating bills? Super tips!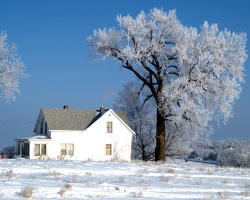 Following on in our few days of very seasonal heating & energy themed posts, I thought it would be worthwhile for us to share our super-greenie tips for reducing energy consumption (and bills!).
Whenever I read/hear mainstream media advice on cutting back on energy usage, it's always the same basic stuff: put on a jumper, close your curtains and turn down your thermostat – very useful tips but when you're already in your woollies, with your heavy lined curtains closed and your thermostat as low as it will go, they're not that much help.
I'm presuming that most of the people that read this site – particularly the regulars (hi beloved regulars!) – will already be doing more than the basics — so what are your green+ tips for reducing your heating and electric bills?
Have you installed solar panels or some other expensive-but-more-sustainable heating alternative? Have you installed fake ceilings or partitioned rooms to make them easier to heat?
Have you insulated somewhere out of the ordinary? Ceilings? Floors? Walls? Did you insulate with something different to normal (and/or recycled)?
Have you modified your windows to make them less of an energy leak? The other day Lizzy mentioned using cling film to make secondary glazing – any other secondary glazing tips? Anyone gone for triple-glaze or the equivalent? Did it make a difference?
What about smaller, less-expensive things too? Wrist warmers, snuggy slippers, hooded scarves for around the house? A strategically positioned cat or loved one to stop your feet getting cold? Cutting down drafts between rooms with curtains/draft excluders?
What else?
Related Categories
household
,
reduce this
Search for other related items