Recycled into Jewellery – a mini-round-up of upcycled accessories
It's been a little while since I showed off some awesome recycled crafts but I really should get back on with that because, wow, some of them are ace.
Here's a selection of creations by three wonderful women, who are, coincidentally, all currently based in the north-west of England – sometimes I'm think I'm living on the wrong side of the Pennines… :)
First up, Recycle This's favourite wire-woman Alison Bailey Smith has been making pins, brooches and fascinators by recycling assorted plastic packaging and the like (above) – I particularly like the way she's used bottle lids and the lids as centre pieces.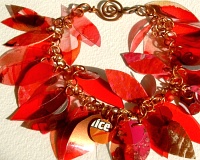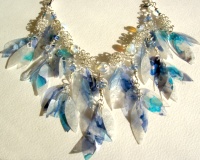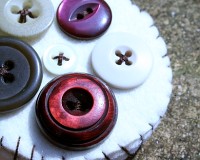 Next, Ann Ellis sent over these necklaces/bracelets (above) she makes out by upcycling plastic bottles, bags and cans – gorgeous stuff and again, like Alison's things, not something you'd immediately guess what it was made from.
Finally, Lynsey from SwirlyArts has been making brooches out of old buttons (right) – and badges out of old maps and other vintage papers.
Great stuff!
Related Categories
art & crafts using recycled stuff
,
items
,
packaging
Search for other related items