How can I reuse or recycle swimming caps?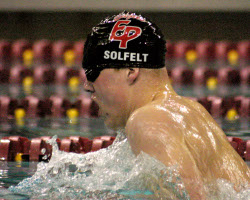 We've had an email from Jennie:
Can you recycle swim caps?
It'll depend on what the caps are made from but the answer to actual recycling is probably no. According to Wikipedia, they can be made from latex, silicone or lycra: silicone is recyclable, but not collected widely for recycling while latex and lycra (spandex) aren't recyclable on a large scale yet.
If they're still in good, usable condition, the best thing to do would be able pass them on to someone else who can use them for their original purpose – through a charity/thrift shop maybe, or through your local pool.
And what about reuses?
(Photo by coudron)
Related Categories
hobbies
,
items
,
sports
Search for other related items