How can I reuse or recycle fibreglass?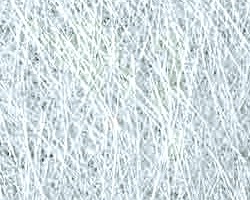 We've had an email from Kate about a pretty specific thing but the bigger question might be more generally useful:
Can anyone tell me if you can recycle fibre glass? Have 20 fibreglass units used to house the scoring screens in a tenpin bowling centre. Units are old and not resellable but would like to get rid of. Also tubes from the monitors need to go as well?

Any suggestions would be gratefully received.
A random bit of Googling suggests that fibreglass can be recycled but I haven't found any thing definite or any specific companies that do it. Anyone know any details?
As for the tubes, I don't know if they're similar but we've discussed standard tube lighting before – but the general idea there seems to be safe disposal rather than recycling. Any other thoughts about that?
Related Categories
items
,
technology
Search for other related items