How can I use up old eggs?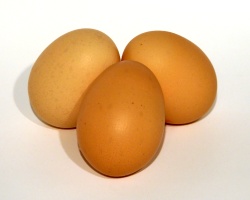 Sometimes our little box of eggs gets lost at the back of the fridge and we forget it's there until we fancy omelettes for tea and then we find out that they've gone out of date. Sigh.
I know eggs are best used as fresh as possible – and it's not ideal to keep them hanging around for the weeks and weeks until the "use by" date – but how strict is that "use by" date?
And if we can't use them for culinary purposes, what else can we do with them when they've reached the end of their in-date period?
(Photo by alitaylor)
Related Categories
food
,
items
Search for other related items