How can I reuse or recycle wax from cheese?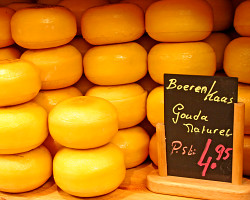 We've had an email from Natalie:
We've been buying little cheese from our local farmers' market which are covered in wax like Edam or Babybell, except they're all different colours.

Can we use the wax to make candles?
I've never made candles so I'm not 100% sure but my research (reading Wikipedia) tells me that cheese wax is typically paraffin wax and that can be used for candle making (although some people prefer to avoid it…)
Apparently it can also be used for sealing jars, bottles and the like so that might be an option if you make your own preserves or pickles.
Anyone else know anything more about making it into candles? And what about other reuses?
Related Categories
food
,
household
,
items
,
packaging
Search for other related items