How can I reuse or recycle … old televisions?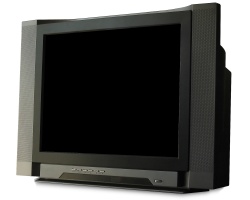 A couple of weeks ago, my mum and dad's tv died after seventeen years of faithful service.
Before I could say "ooh, I wonder how that could be reused…", they whisked it off to the tip for the dutiful tip people to (hopefully) send it for recycling.
But still the question remains in my head – how could an old tv set be re-used? And does anyone know of any recycling schemes if one's local "household waste sorting site" doesn't offer the service?
(Photo by eidesign)
Related Categories
household
,
items
,
technology
Search for other related items